Concept Study
SERA Architects - Designer
PNW - 2019
Core Responsibilities
Conceptual design (massing developed by others on team)
Sketching and Hand Rendering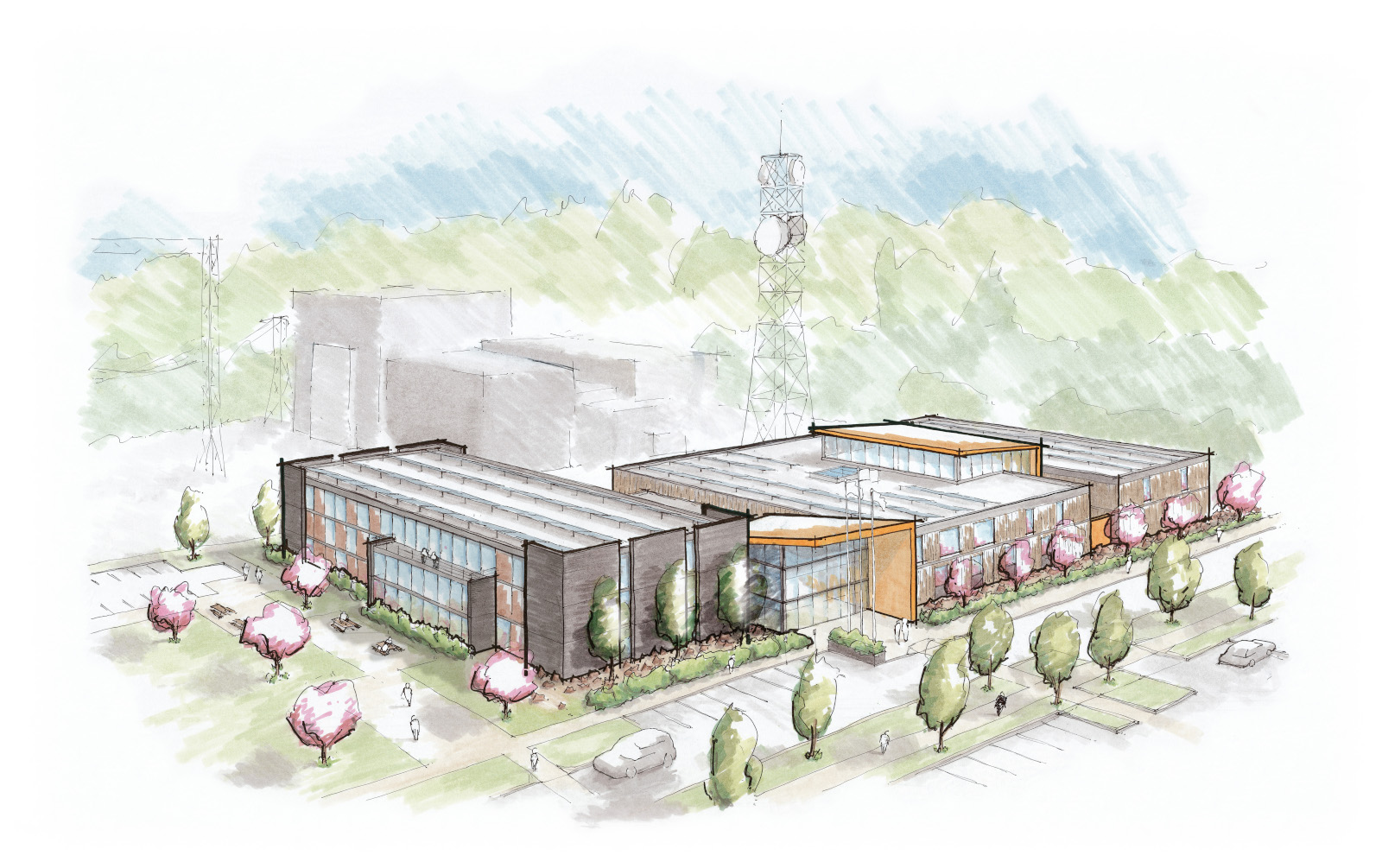 The massing for this project was developed from a client's program study and adjacency requirements. The basic mass was then synthesized with the client's need for simple, cost-effective materials and programmatic skin requirements to build a quick initial visualization.

Early on, the idea of a reserved set of volumes connected by an active "skewer" coalesced and was the main approach to focusing strong design moves in one zone. The orange skewer became an organizer of multiple buildings and created courtyards on the exterior and common spaces on the interior.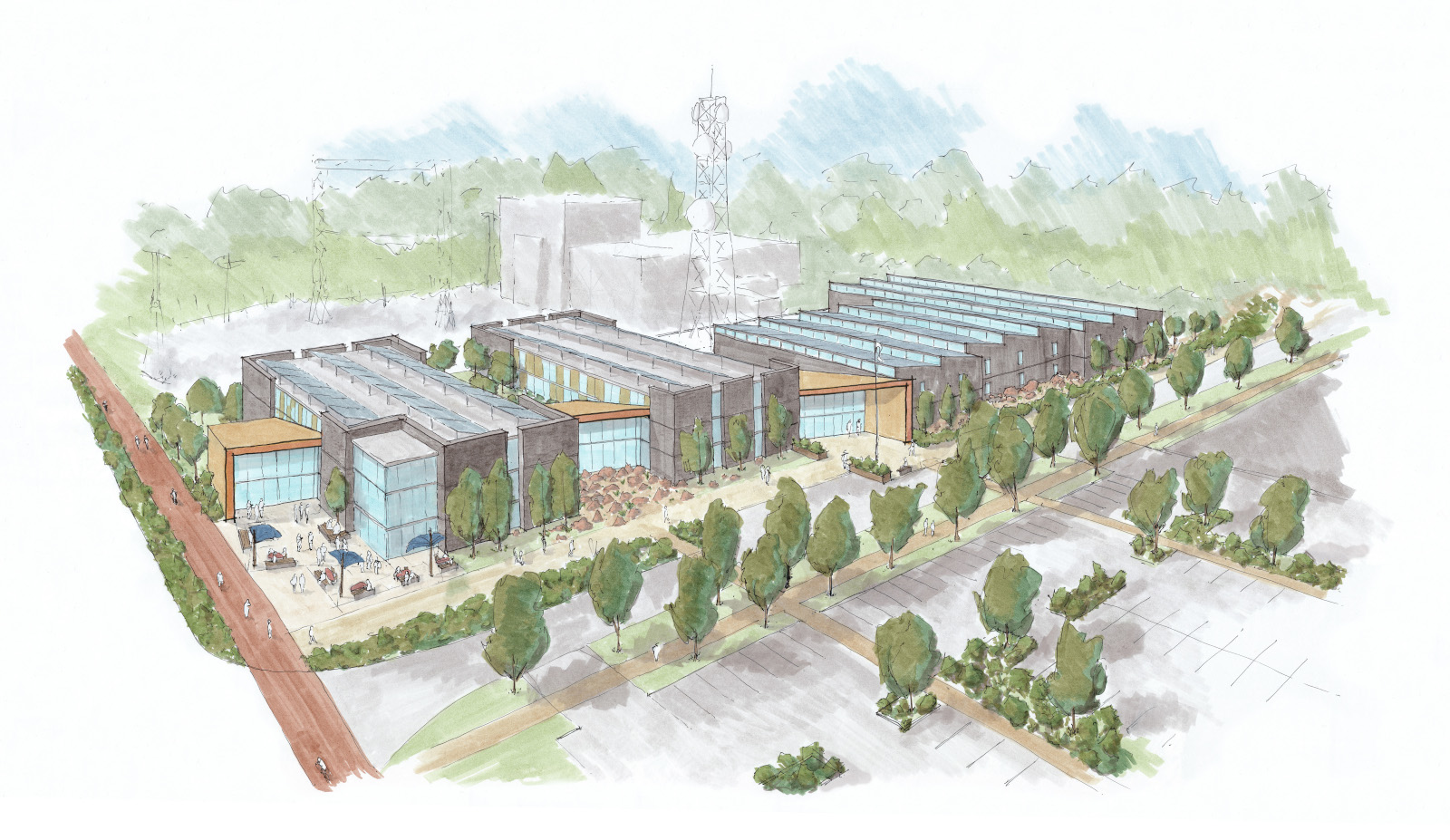 This larger option was developed first, but revised once the client compressed program requirements. The final rendering at the top was based on client feedback as well as further skin and program symbiosis.