Orchards of 82nd
SERA Architects - Job Captain
Jade District - 2017
Core Responsibilities
Manage a small team through development of the contract documents from Design Development through Cconstruction Documentation
Focus on technical design and detailing, providing product research and coordination between owner, contractor, and lead designer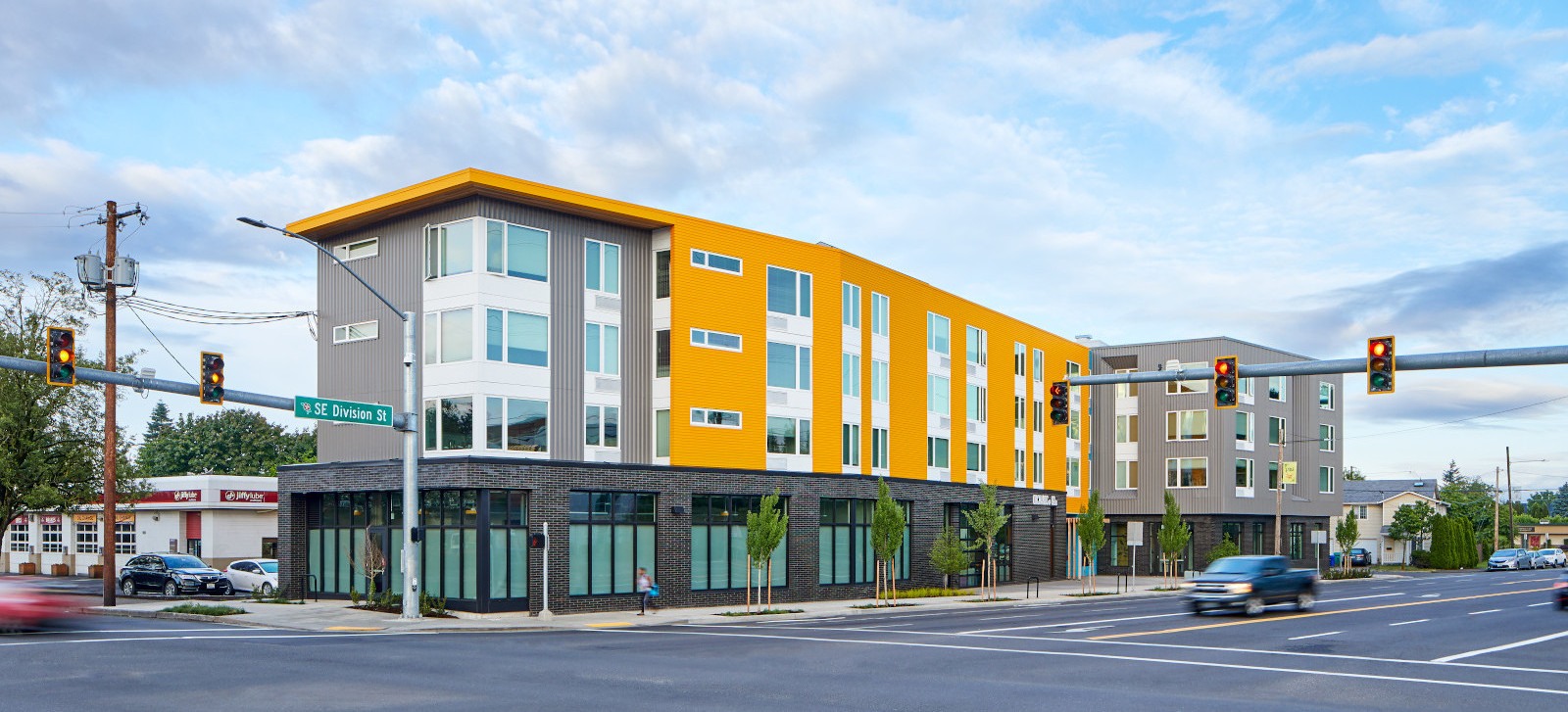 Orchards of 82nd is a mixed-use affordable housing development that utilizes its ground floor as a multicultural event space opening up to the street via a public plaza. The plaza accommodates events such as the Jade District Night Market while a south-facing courtyard features a playground.
My role began at the very end of Schematic Design when the team needed a more technical focus to flesh out the design. From that point, I led a team of 2-3 people that was responsible for the documentation while a second job captain spearheaded consultant coordination and permitting.

An early CMGC process with O'Neill/Walsh Community Builders really paid off for the team and project as a whole. A big highlight on this project came from developing details with the contractor that saved the project money, provided for easier constructability, and meshed well with the overall design vision. Similar details have been since utilized on other projects in the office thanks to their success in the field.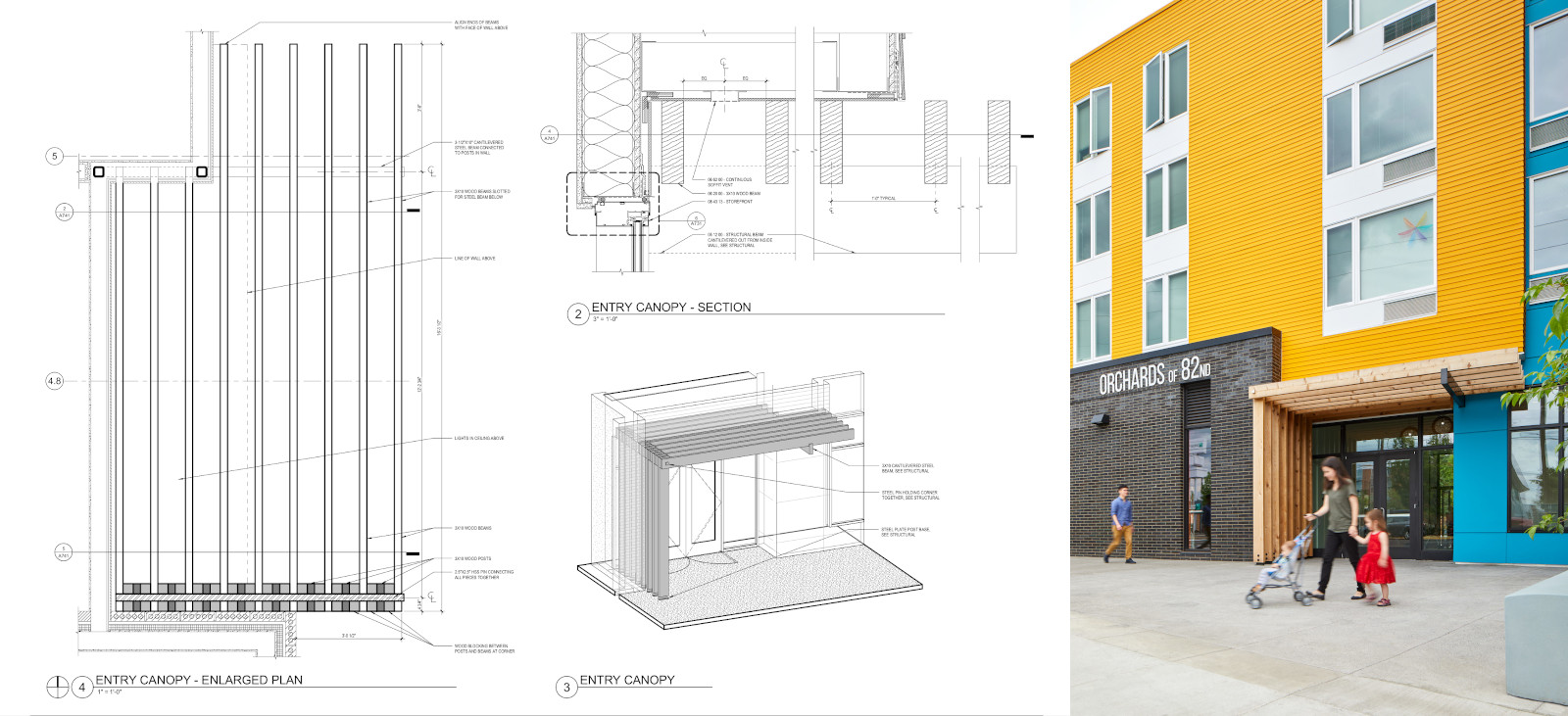 Ultimately this project is about community. Starting with early outreach, neighborhood meetings, and local funding, each step had a multitude of stakeholders much larger than a typical marketrate project. The passion and love of all involved clearly shows at the new home of the local community and I am proud to have been part of the process.

Project Credits
Architecture -
SERA Architects
Interiors -
SERA Architects
Structural -
Froelich Engineers
Civil -
Humber Design Group
Landscape -
SERA Architects
Client Group -
ROSE Community Development, Asian Pacific American Network of Oregon (APANO), and Housing Development Center
Contractor -
O'Neill/Walsh Community Builders