PlyPAD
SERA Architects - Design+Build
Kenton Women's Village - 2017
Core Responsibilities
Co-design the winning entry into the POD (Partners on Dwelling) Initiative competition
Work with local fabricators to build the project and bring it to the Kenton Women's Village
The Center for Public Interest Design created the Partners on Dwelling Initiative to provide solutions for the mounting houselessness problem in Portland, OR. They partnered with the Portland Art Museum, Portland State University, and the Kenton Women's Village to create a design competition, museum exhibit, and ultimately build a home.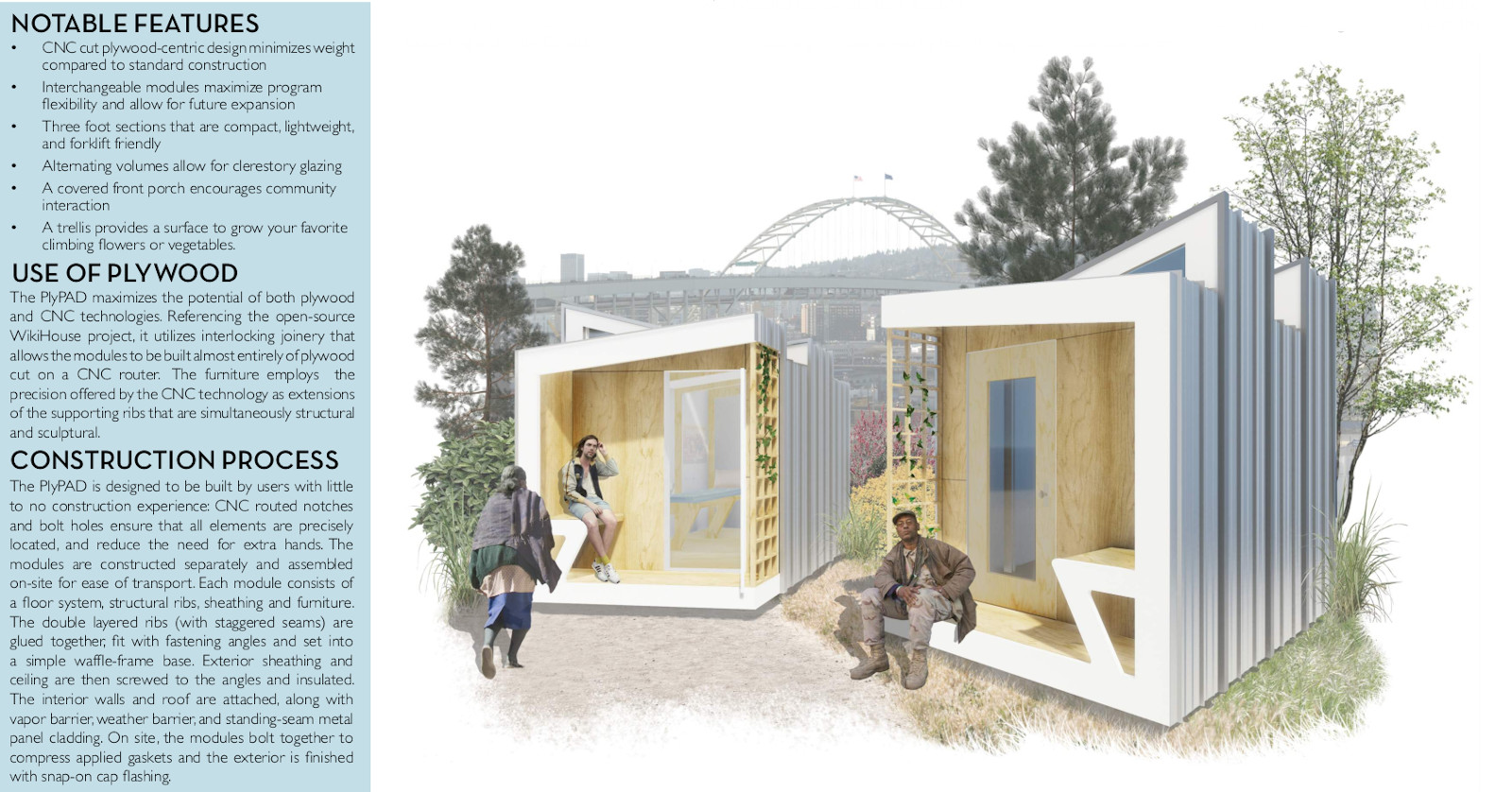 SERA's entry was a collaboration between four designers in the office that had been involved in previous houseless village builds. The goal of the entry was to take lessons learned from past builds and apply them to the additional plywood requirements introduced by the new competition.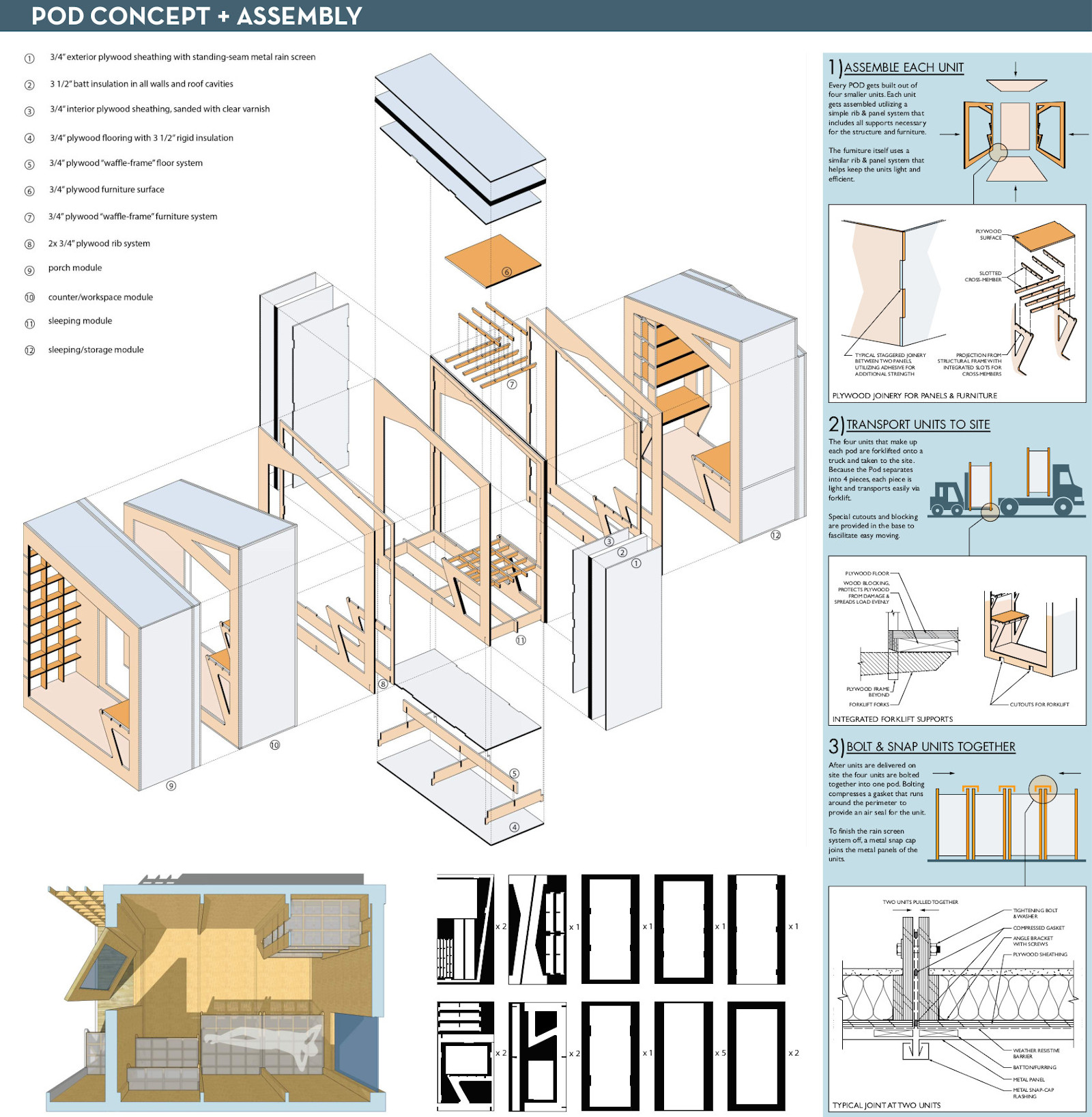 The design approached previous problems like transportation, weight, variable layouts, and ease of setup with the idea of modular units. The POD separates into four fully insulated and waterproof units, each with built-in furntiture. The separate units can be loaded onto a truck by forklift and moved to a new site when necessary. Meanwhile, drawing inspiration from Portland Architect John Yeon's use of affordable plywood, panel modules create a lighter structural system than typical lumber framing and adds rigidity as well as a finished wall system. They also allow for quick CNC fabrication and low-skill assembly.

The low-skill labor provided for our build (the four of us) upgraded and tweaked the design during the construction process as we learned about the peculiarities of CNC plywood, rigid insulation, and metal panel. We also learned a great deal from the talented people that provided materials, expertise, CNC capabilities, and space.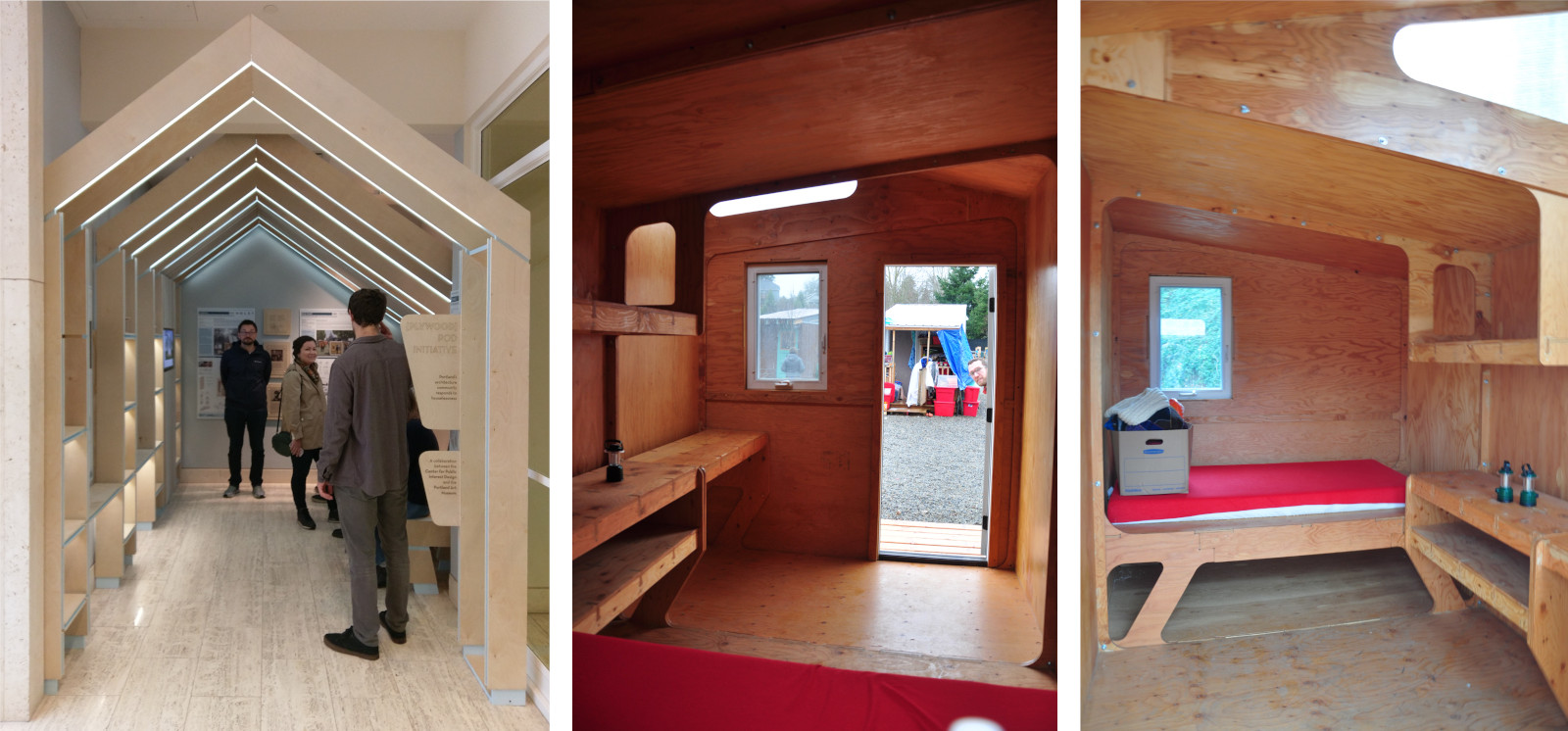 The care provided by all the people that helped during the build, exhibit, competition, and final install made the PlyPAD successful. To this day it lives at the Kenton Women's Village. As of the last report, it is favored in the neighborhood due to the ability to stay warm, not leak, and provide usable space. Those positive words, as well as helping put a tiny dent in the houselessness problem, made the entire team extremely proud!

Project Credits
Design Team -
Timothy Bestor, Noah Ives, Walker Holt, Artur Grochowski
Construction -
Maslow CNC
Exhibit -
Portland Art Museum
Community -
Kenton Women's Village
Download the entry board -
SERA PlyPAD Competition Entry