Early Test-fits
SERA Architects - Designer
Various - 2017 - 2020
These are early testfits completed at SERA, typically with very quick turn-around times and partnered with team members from accross multiple disciplines.
Site Capacity Study
Worked closely with key members of SERA's Urban Design Studio to develop a capacity study utilizing typical building massings based on uses. Uses were balanced based on previous studies the city had done and an updated zoning code.
A large focus of the study was to accomodate shared district parking in different configurations based on a traffic and parking consultant's input.

Study of Multiple Layouts for Affordable Housing in California
Worked with the Housing Studio at SERA's Oakland Office to quickly generate three building layouts that met RFP requirements.

Each team member generated a layout and then a sketchup model of the massings was created.

Affordable Housing RFP response for Sunnyvale, CA
Closely collaborated with a team member to generate drawings, plans, and proforma in response to an RFP for affordable housing.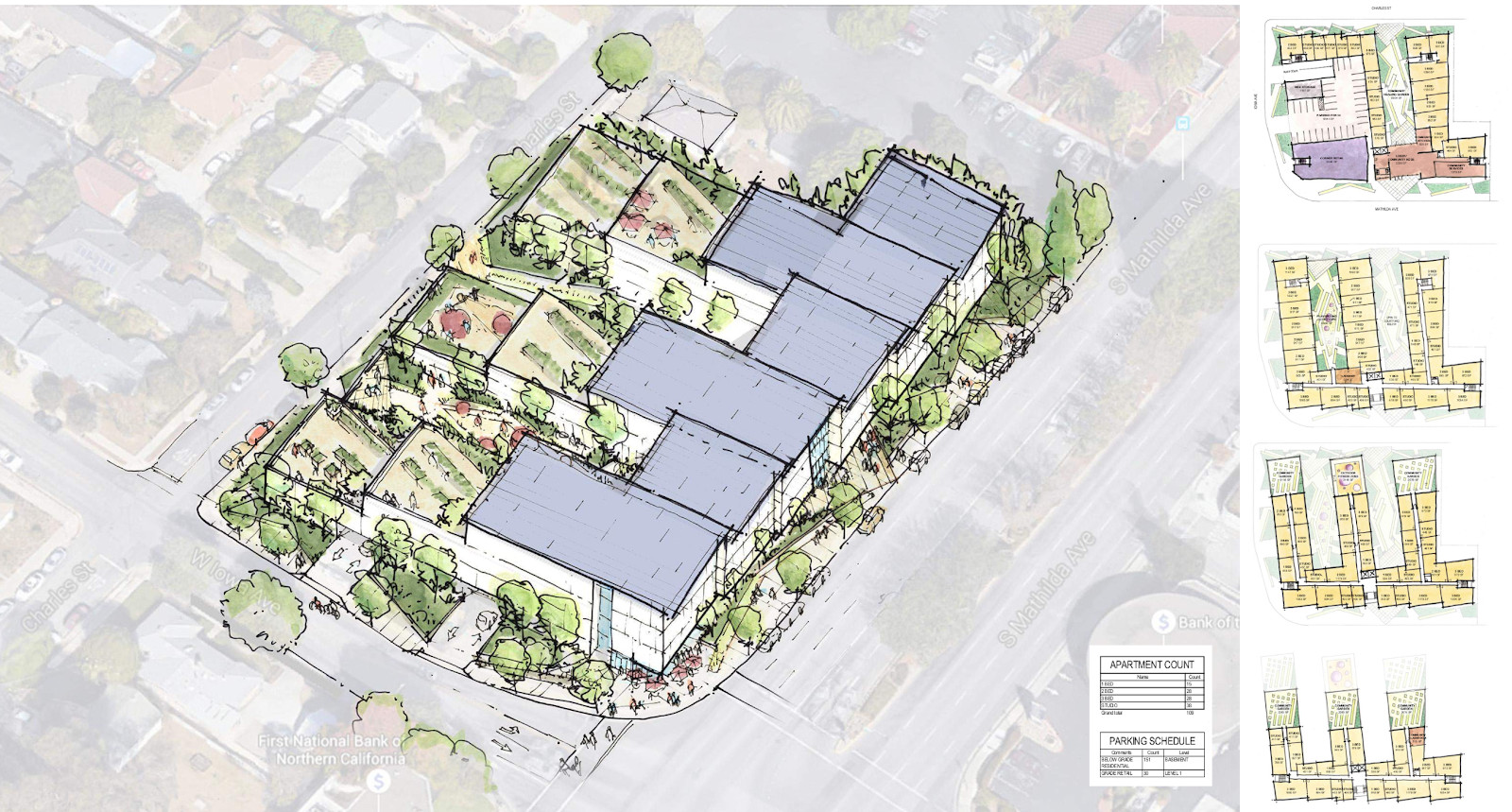 Roseburg Downtown Re-imagining
Worked under SERA's Hospitality Studio Lead to generate renderings for a new downtown plan for Roseburg, OR. The new plan hinged around a new hotel and pedestrian way that would be open to a farmers market.

Washington Highschool Site Re-use
Rendered plan for client proposal to develop currently unused land surrounding Washington Highschool. Worked closely with Principal in Charge of SERA Housing Studio to develop and revise drawings.